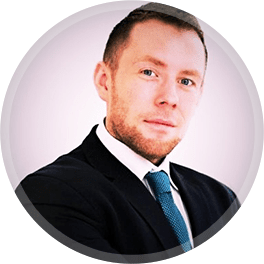 ADAM SOMMERFELD
Managing Partner
MSc & BSc University College London
Previously CEO of DRS-Commodities
Member of the Institute of Directors: British Venture Capital Association, Worshipful Company of International Bankers
Interests: Rugby, Cross Fit, Sports Tech
RECENT MANDATES:
US drug development company focused on Type II Diabetes.
Australian Biotech developing a new class of anxiety drug.
Asian gene therapy company focused on muscular dystrophy.
German Bundesliga football team seeking an acquisition partner.
US E&P developing unconventional Oil & Gas resources.
Lauren Standridge
Senior Associate
MSc Stanford Business School
Previously Associate at DRS-Commodities
Member of the Worshipful Company of International Bankers
RECENT MANDATES:
European pharmaceutical company developing targeted anti-Cancer drugs.
Canadian Biopharmaceutical company targeting treatments for Autoinflammatory Orphan Disease.
US therapeutics player creating treatments for muscular diseases.
Leading British Rugby team seeking stadium financing.
Canadian Oil & Gas developer building a large, low-decline, liquids-focused asset base.
Interests: Hockey, Antique restoration
Guy Newman Allen
Senior Associate
MSc INSEAD
Previously Associate Partner at DRS-Commodities
Member of the British Venture Capital Association
RECENT MANDATES:
Australian oncology company pioneering a new therapy for solid tumor cancers.
European pharma company focused on memory and cognition disorders trialling in Alzheimers.
US med tech developing hand-held diagnostic devices for head injury and stroke assessment.
English Premier league football team seekingan equity partner.
ASX listed international explorer developing acreage in the Caribbean.
Interests: Creative writing, Ultra marathons