Certus Capital Partners
Unlocking Corporate and Institutional Capital
David Bonderman family office builds car wash platform with investments :
Wildcat Capital Management, the family office of TPG Capital co-founder David Bonderman, invested in car wash businesses Moo Moo Express and Flying Ace Express, uniting them under the platform Express Wash Concepts. Moo Moo Founder and Managing Partner John Roush will become chief executive of Express Wash Concepts. Flying Ace co-founders Dan Eisenhauer and Jeff Gilger will become vice president of operations and vice president of development.
Harvest, Cerberus buy DC Station :
Harvest Properties and Cerberus Capital Management LP have acquired DC Station. Financial terms weren't announced. DC Station is an office property located in Daly City, California.
BC Partners-led Group Recaps GFL Environmental :
An investment group led by BC Partners, and including Ontario Teachers' Pension Plan, have agreed to recapitalize GFL Environmental Holdings Inc in a deal valued at $5.125 billion Canadian dollars ($4 billion). The investor group is buying the interests held by HPS Investment Partners, Macquarie Infrastructure Partners III and Hawthorn Equity Partners. GFL, of Toronto, is a North American provider of diversified environmental solutions. Anthony Vernace of Simpson Thacher advised the investor group.
Vista invests in Allocate Software :
Vista Equity Partners said April 23 that it invested in Allocate Software. Financial terms weren't announced. Allocate, of the U.K., provides workforce solutions to the healthcare, defense and maritime sectors.
Humana, TPG, Welsh Carson to buy Curo Health for $1.4 bln :
Humana Inc, TPG Capital and Welsh, Carson, Anderson & Stowe agreed to buy Curo Health Services for about $1.4 billion. Curo is a hospice operator. Humana will have a 40 percent stake. Curo is owned by Thomas H. Lee Partners.
Rollover equity for PE deals: issues and solutions :
By Justin Johnson, Valuation Research Corp Many private equity platform acquisitions and some add-on deals feature what is referred to as rollover equity. Rollover equity arises when certain equity holders in the target company, including founders and key members of management, roll part of their ownership stakes into the new equity-capital structure put in place by […]
Fairfax Financial bids for Canada Toys stores: Wall Street Journal :
Fairfax Financial Holdings Ltd has offered to buy Toys "R" Us's Canadian stores out of bankruptcy for $300 million, the Wall Street Journal reported. The offer is subject to higher bids; the sale would also include Canadian business' intellectual property, including its brands, the story said.
Fulcrum buys Athletica Sport :
Fulcrum Capital Partners has acquired Athletica Sport Systems. Financial terms weren't announced. Athletica, of Waterloo, Ontario, provides arena services and products, including dasher board systems for hockey arenas and multi-sport athletic facilities.
ACON closes True Value investment :
ACON Investments has finalized its investment in True Value Co. Financial terms weren't announced. True Value, of Chicago, is a national hardware wholesaler.
Audax-backed FDH acquires Blue Sky Industries :
Fastener Distribution Holdings, a portfolio company of Audax Private Equity, acquired Blue Sky Industries. Terms of the deal were not disclosed. Blue Sky, of Monterey Park, California, distributes c-class parts to aerospace and defense MRO and OEM customers.
Coller leads restructuring of Nordic Capital's 2008 seventh fund :
Coller Capital led the investment in what is considered the largest GP restructuring process yet involving Nordic Capital's 2008 seventh fund. Goldman Sachs joined in the deal, which transferred nine unlisted portfolio companies from Fund VII into a special purpose vehicle called Nordic Capital CV1 with a five-year investment period. The deal, which allowed Fund VII limited partners to cash out or roll their interests into the SPV, was valued at 2.5 billion euros ($3.09 billion). The fund restructuring will allow Nordic to hold the investments longer.
Lee Equity-backed Atria to buy Cabaret, Grant :
Atria Wealth Solutions, a portfolio company of Lee Equity Partners, has agreed to buy Cadaret, Grant & Co. Arita bought all of Cadaret, Grant plus all of its sister companies, Cadaret Grant Agency and Capital Strategy Group. Financial terms weren't announced. Cadaret, Grant, of Syracuse, New York, is a broker-dealer.
Advent to buy Zentiva for 1.9 bln euros :
Advent International has agreed to buy Zentiva, Sanofi's European generics business, for 1.9 billion euros ($2.37 billion). Zentifa is the European generics business of Sanofi. Advent will invest in the company's operations, production facilities and R&D pipeline.
Apax buys majority of Solita :
Apax Partners has acquired a majority of Solita from Vaaka Partners. Financial terms weren't announced. Company management will have a minority. Solita, of Helsiniki, is a digital transformation company that provides strategic consulting, service design, artificial intelligence, analytics, and managed cloud services.
Morgan Stanley provides growth financing to Elevate :
Elevate said April 18 that it secured financing from Morgan Stanley Expansion Capital, the private investment platform within Morgan Stanley Investment Management. Financial terms weren't announced. Elevate, of Los Angeles, provides consulting, technology and services to law departments and law firms.
Madison Dearborn Partners buys Remote DBA Experts :
Madison Dearborn Partners has acquired Remote DBA Experts LLC. Financial terms weren't announced. RDX's management will retain a stake. RDX, of Pittsburgh, provides database infrastructure and cloud management providers in North America.
Kohlberg to buy Cadence :
Kohlberg & Company has agreed to buy Cadence Inc. Financial terms weren't announced. Cadence, of Staunton, Virginia, provides complex high-precision components and finished devices for advanced surgical and specialty industrial applications. Piper Jaffray provided financial advice to Cadence, while DLA Piper LLP (US) served as legal adviser to Cadence. Baird served as financial adviser, while Ropes & Gray LLP was the attorney for Kohlberg.
Riverside Co invests in Spirion :
The Riverside Co has invested in Spirion LLC. Financial terms weren't announced. Spirion, of St. Petersburg, Florida, provides sensitive data risk reduction solutions.
BlackRock to buy Tennenbaum Capital; five partners to stay on board :
BlackRock agreed to acquire Tennenbaum Capital Partners, which focuses on credit and special situations. Tennenbaum partners Lee Landrum, Michael Leitner, Howard Levkowitz, Philip Tseng and Rajneesh Vig will stay on as part of the acquisition. Tennenbaum is expected to become a wholly owned subsidiary of BlackRock and, pending approval, will remain the investment adviser for TCP Capital Corp.
Trive-backed Lucky Bucks closes credit facility :
Lucky Bucks, a portfolio company of Quantum International Income Corporation and operator of skill-based gaming terminals, closed a new credit facility to refinance the structured capital investment from Trive Capital and finance for future acquisitions.  In 2016, Trive provided capital and partnered with Lucky Bucks.
Water Street, JLL acquire Triplefin :
Water Street Healthcare Partners and JLL Partners acquired Triplefin, which delivers patient support. Triplefin's management team will stay the same through the acquisition. Financial details were not being disclosed. 
Stellex Capital buys autoparts business Fenix :
Stellex Capital Management acquired Fenix Parts, recycler and reseller of OEM automotive product. Bill Stevens, an executive with experience in the auto recycling industry, will serve as CEO of the new enterprise. Financial terms of the deal were not disclosed
Shore Capital invests in Hulin Health :
Shore Capital Partners said April 18 that it invested in Hulin Health LLC. Financial terms weren't announced. Hulin, of Lafayette, Louisiana, provides urgent care services in that state and the broader Gulf Coast region.
CITIC Capital China buys Trilogy International :
CITIC Capital China Partners, the private equity arm of CITIC Capital Holdings Ltd, said April 18 that it acquired Trilogy International Ltd. Financial terms weren't announced. Triloy, of New Zealand, own several natural beauty care and home fragrance brands, including Trilogy, ECOYA and Goodness.
Castle Harlan buys Exterran unit :
Castle Harlan said April 17 that it agreed to buy the North American production equipment manufacturing assets of Exterran Corp. Financial terms weren't announced. The new company, called Titan Production Equipment, will design, engineer and make oil and gas production equipment used to separate, process and treat hydrocarbon streams at the wellhead, gathering and processing stages of production.
DFW Capital completes buy of ReSource Pro :
DFW Capital Partners completed an investment in ReSource Pro Holdings, which provides business process management and outsourcing to the insurance industry. ReSource Pro is DFW's fourth investment from its fifth fund, which closed on $360 million in 2016.
May River buys The Dickson Co :
May River Capital has closed its buy of The Dickson Co. Financial terms weren't announced. Dickson, of Addison, Illinois, designs and makes T&M instrumentation, focused on environmental conditions, such as data loggers, chart recorders, indicators and sensors, as well as related software tools and services. NXT Capital provided the debt financing. Paul Hastings LLP served as legal counsel to May River, while Burke, Warren, MacKay & Serritella PC served as legal counsel to the company and its shareholders. EC Mergers & Acquisitions provided financial advice to the company and its shareholders.
Arsenal Capital buys majority of Fralock :
Arsenal Capital Partners said April 17 that has acquired a majority stake in Fralock. Financial terms weren't announced. Fralock, of Valencia, California, is a specialty materials company that designs, engineers, and makes components and subassemblies for companies in the semiconductor equipment, life science, aerospace, and satellite industries. FocalPoint Partners LLC acted as financial adviser, and Sheppard Mullin Richter & Hampton LLP acted as legal adviser to Fralock. Houlihan Lokey was financial adviser, and Kirkland & Ellis LLP was legal adviser to Arsenal.
Vista buys Logic Monitor from Providence :
Vista Equity Partners has agreed to buy Logic Monitor. Financial terms weren't announced. Providence Strategic Growth [PSG], the lower middle market affiliate of Providence Equity Partners, is the seller. PSG will retain a minority. LogicMonitor provides a SaaS-based monitoring platform for hybrid IT infrastructures and cloud services. William Blair provided financial advice to LogicMonitor, while Evercore advised Vista. Weil, Gotshal & Manges LLP served as legal adviser to PSG and LogicMonitor. Kirkland & Ellis served as legal adviser to Vista.
RLH sells TW Holdings to Town Sports International Holdings :
Riordan, Lewis & Haden sold TW Holdings, which develops and operates women-oriented fitness and day spa clubs in California, to Town Sports International Holdings, a diversified holding company primarily involved in the fitness industry. Terms of the deal were not disclosed.
Gauge Capital recaps American Nuts :
Gauge Capital recapitalized American Nuts, a supplier and processor of nuts, seeds and dried fruit. American Nuts management retained significant ownership. Drew Johnson, Whitney Bowman and Sam Banon from Gauge joined the company's board of managers.
GI Partners acquires Consilio :
GI Partners acquired Consilio, a provider of legal consultations and services. Consilio combined with GI Partners-backed Advanced Discovery. The merger forms a global technology-enabled service platform.  
Ares EIF acquires majority stake in Conti Solar :
Ares EIF took a majority stake in Conti Solar, a renewable energy development, engineering, procurement, and construction company. Terms of the deal were not disclosed.
KIP leads $15 mln Series A for AppOnboard :
Korea Investment Partners (KIP) led a $15 million Series A funding for AppOnboard, a mobile technology platform that allows users to experience an app before downloading it. Other investors included Mirae Asset Management, Mantaray, MTG, Runa Capital, London Venture Partners, Troy Capital Partners and Ophir Capital Group. Since its founding, the company raised $20 million.
Lone Star, RattanIndia Group invest $400 mln in RattanIndia Finance :
Lone Star Funds and RattanIndia Group will jointly invest $400 million in RattanIndia Finance. They will each own 50 percent of RattanIndia Finance, of Delhi and Mumbai. RattanIndia Finance is a non-banking financial company.
Falfurrias invests in Tax Guard :
Falfurrias Capital Partners said April 17 that it invested in Tax Guard. Financial terms weren't announced. Tax Guard, of Boulder, Colorado, provides data and services that help lenders accurately assess tax-related credit risk associated with potential borrowers. Holland & Hart LLP served as legal adviser to Tax Guard. Raymond James & Associates was Tax Guard's financial adviser.
Avante Mezzanine backs Promus' Quest investment :
Avante Mezzanine Partners said April 17 that it has made a subordinated debt and equity investment to back Promus Equity Partners' investment in Quest Products LLC. Financial terms weren't announced. Quest, of Pleasant Prairie, Wisconsin, is a consumer packaged goods company that manages OCT healthcare brands. Quest, in conjunction with the Promus investment, said it also acquired Clinere Products LLC, and its line of ear-cleaning products.
Sanofi in talks to sell generics arm to Advent for $2.4 billion: Reuters :
French healthcare group Sanofi (SASY.PA) is in exclusive talks to sell its Zentiva European generics drugs arm to private equity firm Advent International for 1.9 billion euros ($2.4 billion), the companies said on Tuesday.
AGR invests in Vintage WineEstates :
AGR Partners has invested in Vintage WineEstates. AGR and existing shareholders invested $75 million in the company. Vintage WineEstates is a privately held wine company that owns winery estates and brands including Clos Pegase Winery, Cosentino Winery, and GirardWinery.
Charlesbank, Partners Group to buy Hearthside Food :
Charlesbank Capital Partners and Partners Group agreed to buy Hearthside Food Solutions. Financial terms weren't announced. Goldman Sachs and Vestar Capital Partners were the sellers. Hearthside, of Downers Grove, Illinois, produces nutrition bars, cookies, cereals and other baked foods and snacks for some of the world's premier food brands. Reuters valued the deal at more than $2.4 billion.
Ares buys majority of Conti Solar :
Ares Management LP has acquired a majority stake in Conti Solar. Financial terms weren't announced. The Conti Group will have a minority. Conti Solar, of Edison, New Jersey, is a renewable energy development, engineering, procurement, and construction company. The investment in Conti came from Ares EIF, the power and energy infrastructure strategy in the private equity group at Ares Management.
KKR-backed United Group boosts commitment to Serbia by 293 mln euros :
United Group, a KKR portfolio company, said April 17 that it would boost its commitment in Serbia by 293 million euros ($362.4 million) over five years. The European Bank for Reconstruction and Development is a minority shareholder of United Group.
Kinderhook buys SCA Performance :
Kinderhook Industries LLC said April 16 that it acquired SCA Performance. Financial terms weren't announced. SCA, of Trussville, Alabama, is an OEM authorized specialty vehicle manufacturer for light-duty trucks. Kirkland & Ellis LLP served as legal counsel to Kinderhook.
Monogram Capital invests in Ellenos :
Monogram Capital Partners has invested in Ellenos, acquiring a substantial minority stake. Ellenos, of Seattle, is a Greek yogurt brand. Meridian Capital advised Ellenos.
GenNx360 buys maintenance company GenServe :
GenNx36o acquired GenServe Inc. ("GenServe"), which provides power generator maintenance, repair and sales. Financial terms of the transaction were not disclosed.
Morgan Stanley Asia, Crescent lead $100 mln Series C round in QingKe :
Morgan Stanley Asia and Crescent Point led a $100 mln Series C funding in QingKe, a provider of long-term rental apartment services in China. Investors in previous funding rounds include SAIF Partners, Fortune Capital and Newison Venture Capital.
CD&R closes Ply Gem, Atrium Windows deals :
Clayton, Dubilier & Rice said April 16 that completed its $2.4 billion buy of Ply Gem Holdings Inc. CD&R also said that it closed its acquisition of Atrium Windows & Doors and combined the company with Ply Gem. CD&R will own about 67 percent of new Ply Gem, while Atrium shareholders, including Golden Gate Capital, will have 33 percent.
SNH, PeopleFacts acquire TRAK-1 :
SNH Capital Partners and PeopleFacts, which is owned by SNH and provides employment screening services, acquired TRAK-1, a provider of employment, volunteer, and residential/tenant background screening for businesses across the country. Combining PeopleFacts and TRAK-1 will form a leading U.S. background screening market.
New Harbor buys Blueprint Test Prep, Next Step Test Prep :
New Harbor Capital said April 16 that it closed separate majority equity investments for Blueprint Test Preparation LLC and Next Step Test Preparation LLC. Financial terms weren't announced. New Harbor has combined the companies into one platform, Blueprint Education Holdings, of Los Angeles. Blueprint provides tech-enabled instructional solutions. Deerpath Capital Management LP provided debt financing for the transaction. Reed Smith LLP served as legal counsel to New Harbor Capital.
How the on-demand workforce can shake up the PE ecosystem :
By Michael Burdick, Paro Privately owned companies that are bought by private equity firms often experience culture shock. It's a transformative environment as people with set processes learn new ways to work under the pressure of higher reporting expectations. After an acquisition, it's natural to seek ways to tighten the balance sheet and make operations more […]
Blackstone to buy Center for Autism and Related Disorders :
Blackstone said April 13 that it agreed to buy the Center for Autism and Related Disorders LLC (CARD). Financial terms weren't announced. CARD, of Woodland Hills, California, provides applied behavioral analysis treatment and assessment to children and adults with autism spectrum disorder and other disabilities. News of the auction was reported by Buyouts in January. Blackstone was advised by Kirkland & Ellis LLP and Cain Brothers. CARD was advised by Nevers, Palazzo, Packard, Wildermuth & Wynner PC and Berkery Noyes.
Apollo eyes Tronc buy: New York Post :
Apollo Global Management
is eyeing a buy of Tronc Inc, the publishing company that owns that owns the
New York Daily News
and
Chicago Tribune
,
the New York Post reported April 12
. Apollo has kindled talks with Tronc's management despite the fact the company is trying to sell the
Los Angeles Times
and
San Diego Union-Tribune
, the story said. A few other prospective acquirers, including at least one media buyer, are in discussions with Tronc, the
NY Post
said.
PeakEquity leads $40 mln investment in software provider Xeeva :
PeakEquity Partners led a more than $40 million investment in Xeeva, Inc., which provides procurement and sourcing software. PeakEquity has invested more than $250 million through its Fund I and co-investments since inception.
PeakEquity Partners invests in Xeeva :
PeakEquity Partners has invested more than $40 million in Xeeva Inc. Xeeva, of Madison Heights, Michigan, provides intelligent procurement and sourcing software.
HCL, Sumeru Equity to buy Actian for $330 mln :
HCL Technology and Sumeru Equity Partners have agreed to buy Actian Corp for $330 million. HCL will own 80 percent while Sumeru Equity will have about 20 percent of the joint venture that owns the company. Actian, of Palo Alto, California, provides data management, analytics and integration services. Adam Phillips lead the Kirkland & Ellis team that represented Sumeru Equity.
Maven Capital invests in Muss Styling :
Maven Capital has invested 250,000 pounds ($308,353) in Muss Media Ltd, which is known as Muss Styling. Muss Styling, of the U.K., is an automotive styling centre.
Accel-KKR buys Salsa labs :
Accel-KKR has acquired Salsa Labs. Financial terms weren't announced. Salsa Labs, of Bethesda, Maryland, provides SaaS software for nonprofits. Madison Park Group advised Salsa Labs.
ABRY Partners buys website security business SiteLock :
 ABRY Partners acquired SiteLock, which provides website security. ABRY will work with SiteLock to develop new products. Terms of the deal were not disclosed. 
Alpine invests in Comniscient Technologies :
Alpine Investors said April 12 that it invested in Comniscient Technologies LLC. Financial terms weren't announced. Comniscient, of Boston, provides telecom data analytics software and insights. Mooreland Partners advised Comlink on the sell-side.
3i-backed Smarte Carte buys Aviation Mobility :
Smarte Carte, a portfolio company of 3i Group, has acquired Aviation Mobility LLC. Financial terms weren't announced. Aviation Mobility, of Charlotte, North Carolina, provides legally mandated wheelchairs for the commercial aviation sector.
Toys "R" Us receives bids for Asia business: Bloomberg :
Toys "R" Us Inc
has received multiple offers for its Asia business,
Bloomberg is reporting
. The offers, of over $1 billion, are for the 85 percent stake Toys owns of its Asia unit and would include the intellectual property, the story said.
Lazard
is advising Toys on the bids with potential buyers including Chinese PE firms;
Fung Group
, which owns 15 percent of the Asian venture, has also been in talks to buy the stake,
Bloomberg
said.
First Group rejects Apollo offer: Daily Telegraph :
First Group has rejected a "preliminary and highly conditional" offer from Apollo Global Management, The Daily Telegraph reported. First Group, a British bus and train operator, rejected the proposal because it was too low, the story said.
Warburg Pincus in talks to invest in Ant's $8 billion funding round: Reuters :
Warburg Pincus LLC [WP.UL] is in talks to invest in a fundraising round for China's Ant Financial Services Group [ANTFIN.UL] expected to be worth at least $8 billion, Reuters reported.
Pacific Growth Investors funds Conquest Firespray :
Pacific Growth Investors has made an investment in Michigan-based Conquest Firespray, a maker of fire-rated architectural and engineered duct systems. No financial terms were disclosed.
Advent acquires Clearent and FieldEdge, merges both :
Advent International has acquired Clearent, a full service payments solution provider and FieldEdge, a field service management software provider. No financial terms were disclosed. Advent has merged FieldEdge with Clearent and will own a majority stake. FTV Capital, a previous Clearent backer, invested alongside Advent. GCA Advisors LLC was financial adviser.
NewSpring backs Brown & Joseph :
NewSpring has made an investment in Itasca, Illinois-based Brown & Joseph, a provider of commercial accounts receivable management solutions with a focus on the industry sector. No financial terms were disclosed for the transaction that was done in partnership with LaSalle Capital.
Digital Colony to acquire Finnish TV and radio broadcasting network Digita from First State :
Digital Colony has agreed to acquire Digita Oy, a Finnish TV and radio broadcasting network, from First State Investments. No financial terms were disclosed. The deal is expected to close in the second quarter of this year. Bank of America Merrill Lynch and ICECAPITAL served as financial advisers to First State while Roschier provided legal advice. And, Ashurst LLP provided legal counsel to Digital Colony.
Chinese investor group buying control of Australia's Nature's Care: Reuters :
A Chinese state-backed consortium is snapping up a majority stake in Australian vitamin company Nature's Care, valuing the firm at around A$800 million ($619.92 million), the latest in a string of deals led by China for global nutrition assets, Reuters reported.
Temasek considers buying into aviation-related HNA assets, say sources: Reuters :
Singapore state investor Temasek Holding is considering buying stakes in aviation infrastructure and logistics businesses of debt-saddled Chinese group HNA, sources told Reuters.
WILsquare Capital buys Quest :
WILsquare Capital has acquired Quest Solutions, a solutions provider to insurance companies. No financial terms were disclosed.
Dyal Capital buys minority stake in Vector Capital :
Vector Capital said April 11 that it sold a minority stake in the firm to Dyal Capital Partners, a division of Neuberger Berman. Financial terms weren't announced. Vector, of San Francisco, is technology focused PE firm.
First Reserve buys CHA Consulting :
First Reserve said April 10 that it acquired CHA Consulting Inc from Long Point Capital. Financial terms weren't announced. CHA, of Albany, New York, is an engineering firm. Houlihan Lokey acted as financial advisor to CHA.
GP Global buys MAG Lube :
GP Global, formerly Gulf Petrochem Group, said April 11 that it has closed its buy of a majority of MAG Lube LLC. Financial terms weren't announced. MAG, of Dubai, makes and distributes lubricants across the Middle East.
One Equity buys ePak Resources :
One Equity Partners said April 11 that it completed its buy of ePak Resources. Financial terms weren't announced. ePak, of Austin, designs and makes packaging for semiconductor, integrated circuits and electronic components.
Analogic to be taken private by Altaris Capital in $1.1 billion deal: Reuters :
Healthcare technology company Analogic Corp (ALOG.O) said on Tuesday it had agreed to be bought by private equity firm Altaris Capital Partners LLC for about $1.1 billion in cash.
Long Point Capital sells CHA Consulting to First Reserve :
First Reserve has acquired Albany, New York-based CHA Consulting, an engineering firm, from Long Point Capital. No financial terms were disclosed. Houlihan Lokey was financial adviser to CHA on the deal.
Kelso and Blue Wolf to acquire Jordan Health Services from Palladium :
Palladium Equity Partners has agreed to sell Dallas-based Jordan Health Services, a home care provider, to Kelso & Company and Blue Wolf Capital Partners. No financial terms were disclosed for the transaction whose co-investors include W Capital Partners. When the deal closes, Jordan will merge with Great Lakes Caring and National Home Health Care, both of which are backed by Blue Wolf.
CPPIB increases stake in India retail mall owner and operator ISMDPL :
Canada Pension Plan Investment Board has invested C$185 million into Island Star Malls Developers Pvt Ltd, an investment platform CPPIB co-owns with The Phoenix Mills Limited. As a result of this investment, CPPIB has expanded its stake in ISMDP to 49 percent with PML owning the remaining 51 percent. The capital infusion will be used by ISMDPL to make new acquisitions and developments. ISMDPL is an India-based retail mall owner and operator.
Plus Products hauls in $6 mln Series B :
Palo Alto, California-based Plus Products, a cannabis-infused products manufacturer, has raised about $6 million in Series B funding. Serruya Private Equity Partners and Navy Capital Green Fund LP led the round.
YFM funds Eikon Group :
YFM Equity Partners has made an investment in Eikon Group Limited, a provider of digital post-production services for the movie and broadcast industry. No financial terms were disclosed. In addition to the funding, Colin Granger, a partner at YFM, will join Eikon's board of directors.
Serent Capital backs CoConstruct :
CoConstruct, a provider of cloud-based client, project and financial management solutions for custom home builders and remodelers, has secured an undisclosed amount of funding. The investor was Serent Capital.
Primus invests in Top of Mind :
Primus Capital has made an undisclosed investment in Top of Mind Networks LLC. Vaquero Capital LLC was financial adviser to Top of Mind. Based in Atlanta, Top of Mind is a provider of customer relationship management and marketing automation software for the mortgage lender and real estate industries.
EQT closes Spirit investment :
EQT Partners said April 10 that it completed its majority investment in Spirit Communications. Financial terms weren't announced. EQT said it plans to combine Spirit with portfolio company Lumos Networks Corp, to create a fiber network stretching from Pittsburgh to Atlanta.
Clearlake buys Wheel Pros :
Clearlake Capital Group LP has acquired Wheel Pros Holdings LLC. Company management is also investing. Financial terms weren't announced. Wheel Pros, of Denver, designs, markets and distributes branded automotive aftermarket wheels, performance tires, and accessories. William Blair advised Wheel Pros.
ParkerGale buys CultureIQ, Workforce Surveys & Analytics :
ParkerGale is backing CultureIQ, which has agreed to buy CEB's Workforce Surveys & Analytics (WS&A). Gartner is selling WS&A, while CultureIQ's investors include Pritzker Group Venture Capital, Lerer Hippeau Ventures and Founder Collective. Financial terms were not announced. CultureIQ, of New York, provides management software. WS&A supplies insights and analytics supporting corporate strategic planning and business outcomes. ParkerGale will own a majority of the combined business which will retain the CultureIQ name.
HG invests in Access Group :
HG has invested in the Access Group. Financial terms weren't announced but the deal values Access at about 1 billion pounds ($1.42 billion). TA Associates is retaining joint control of Access. Access, of London, provides business management software to middle market businesses.
Francisco-led investor group to take Verifone private for about $3.4 bln :
An investor group led by
Francisco Partners
has agreed
to acquire
San Jose, California-based
Verifone Systems Inc
, a provider of payment and commerce solutions, in a take-private deal for  $23.04 per share in cash or a total consideration of about $3.4 billion.
Great Hill Partners backs Connexeo :
Connexeo Inc, a provider of education management software and payment platform solutions, has raised $110 million in funding. The investor was Great Hill Partners.
CleanCapital and CarVal seal new partnership :
CleanCapital and CarVal Investors have formed a new $250 million equity partnership. This new  partnership will focus on acquiring clean energy assets.
MSI to buy Brazos' Delaware Basin subsidiary companies for about $1.75 bln :
Brazos Midstream Holdings LLC has agreed to sell its Delaware Basin subsidiary companies to Morgan Stanley Infrastructure for about $1.75 billion in cash. The deal is expected to close in the second quarter of 2018. The transaction includes $950 million in financing underwritten and arranged by Jefferies Finance LLC and Royal Bank of Canada. Jefferies LLC is serving as financial adviser to Brazos while RBC Capital Markets is doing likewise to MSI.
FS Investments and KKR launch BDC platform :
FS Investments and KKR have formed a business development company platform. Named FS/KKR Advisor LLC, the partnership will serve as investment adviser to six BDCs, which include FS Investment Corporation and Corporate Capital Trust Inc. The partnership has $18 billion in combined assets under management.
TVSquared lands $8 mln :
Edinburgh, Scotland-based TVSquared, which provides same-day measurement and optimization opportunities for TV advertisers, has secured $8 million in funding. West Coast Capital led the round with participation from other investors that included Scottish Investment Bank.
General Atlantic in talks on a deal with Brazil's online lender Geru: Reuters :
U.S. investment firm General Atlantic is in talks to buy a minority stake in closely held Brazilian online lending startup Geru Tecnologia e Serviços SA, Reuters reported.
BDT Capital invests in Casa Dragones :
Casa Dragones said April 9 that BDT Capital Partners has invested in the company, acquiring a majority stake. Financial terms weren't announced. Casa Dragones is a small batch tequila producer.
ArchiMed buys majority of Soest Medical Group :
ArchiMed said April 9 that it has acquired a majority stake in Soest Medical Group. Financial terms weren't announced. Soest Medical, of the Netherlands, develops and makes self-adhesives used to secure protective drapes to patients' skin during surgery. Soest Medical operates two brands: Eurotape and Somed.
InstarAGF buys auto processor Amports from Lincolnshire :
InstarAGF Asset Management has acquired Amports Inc, an automotive port logistics and processing company based in Jacksonville, Florida. No financial terms were disclosed. Morrison & Foerster represented InstarAGF on the deal. The seller was Lincolnshire Management. Lincolnshire bought the company from Highstar Capital in 2014.
Juniper-backed ISG acquires Green Mountain and Mr. Rehab :
Infrastructure Services Group, an investment platform formed by Juniper Capital Management, ORIX Mezzanine & Private Equity and LionsWing Capital Partners LLC, has recently made two acquisitions: Vermont-based Green Mountain Pipeline Services and Pennsylvania-based Mr. Rehab Sewer Systems, both of which provide rehabilitation services of municipal sewer systems in the U.S. Northeast. No financial terms were disclosed.
Patricia Industries completes Sarnova acquisition from Water Street :
Patricia Industries, which is part of Investor AB, has closed its previously announced acquisition of a majority stake in Sarnova Holdings from Water Street Healthcare Partners. The price of the acquisition was $903 million. K&L Gates LLP represented Patricia Industries on the deal. Dublin, Ohio-based Sarnova is a national distributor of healthcare products.
Clearview Capital buys Community Medical Service Holdings :
Clearview Capital has acquired Scottsdale, Arizona-based Community Medical Services Holdings, a provider of medication-assisted treatment programs for patients suffering from substance use disorders. No financial terms were disclosed.
Temasek unit to invest in Singaporean offshore ship operator Ezion: Reuters :
Singapore's loss-making Ezion Holdings Ltd (EZHL.SI), which operates ships used in the oil and gas industry, said it will raise up to S$50 million ($38 million) by issuing new shares and granting options to a subsidiary of state investor Temasek Holdings [TEM.UL].
What we do
Certus Capital Partners are international capital raising specialists focused on the global Healthcare, Energy and Sports Entertainment sectors. Through unique market positioning and an extensive network of key industry relationships, we are able to provide our clients with access to leading sector specialist corporate and Institutional investment funds deploying capital across the Startup, Venture Capital, and Mid-Market arena on an international basis.
Sectors
Certus's fundraising capabilities cover three main sectors, allowing our commercial specialists to focus on monitoring latest capital movements & M&A activity within these domains and to provide each Capital Raiser with a fully bespoke approach to investor research and selection.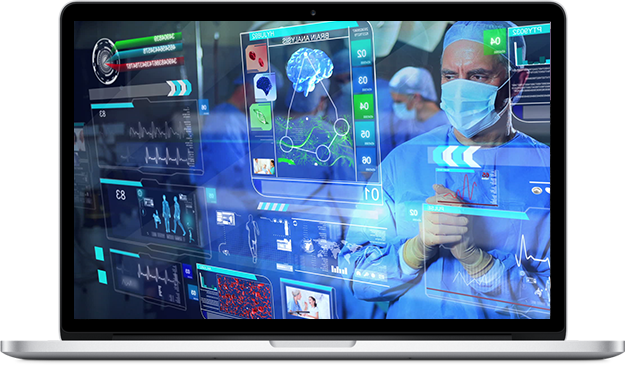 Healthcare
Certus support Capital Raisers seeking equity capital across the full value chain of the Healthcare sector. This incorporates:
Biotechnology
Biomedicine
Healthcare IT
Healthcare Services
Life Sciences
Medical Devices
Medical Instruments
Medical Technologies
Pharmaceuticals


Sports & Entertainment
Given the rapid growth of M&A within the Sports & Entertainment space, Certus have supported investment appetite from the US and Asia in particular. Our capital focus lies within three main sectors:
Sports Teams & Franchises
Sports Events
Sports Technology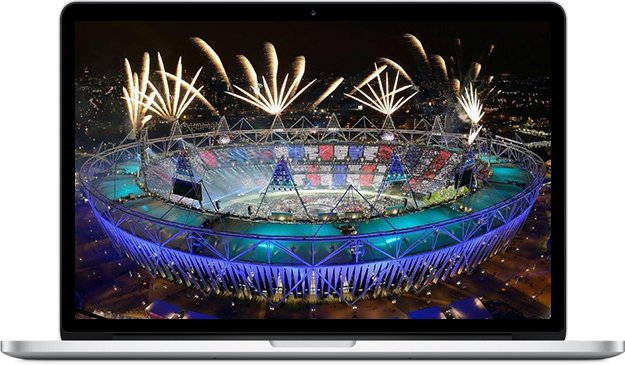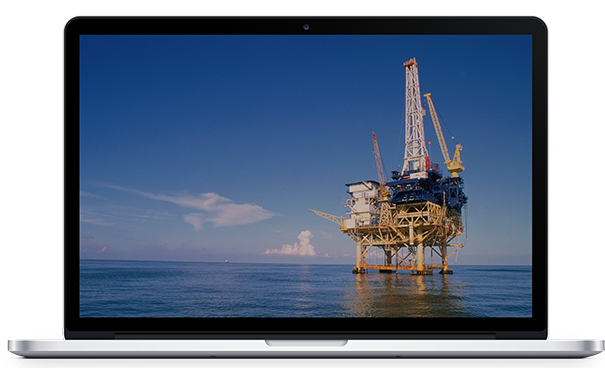 Oil and Gas
Our Oil & Gas capital raising experience spans the breadth of the Upstream and Downstream sector with particular emphasis on the early stage E&P and Oilfield services domain.
Previous engagements have focused largely on the North American and West African exploration regions, capitalising on the key relationships we hold within the Private Equity, Governmental and Professionals services sphere.
Investor registration
If you wish to register as an Investor with Certus Capital Partners, please click below
Capital Raiser registration
If you wish to register as a Capital Raiser with Certus Capital Partners, please click below
Contact info
Certus Capital Partners
3rd Floor – Lansdowne House
57 Berkeley Square
Mayfair
London
W1J 6ER

Company Number: 08378000